It is a wonderful park surrounded by exotic plants and trees, being the perfect habitat for a wide range of species of wild birds, such as: toucans, parrots, mockingbirds, flycatchers, motmot turquoise, cardinals, among others. At night, in Ik Kil there is a magical concert with the sounds of the croaking of frogs, the chirping of crickets and the chatter of monkeys. Since the place is covered by trees a lot of wild animals live there, even deer come close to enjoy the beauty of the place.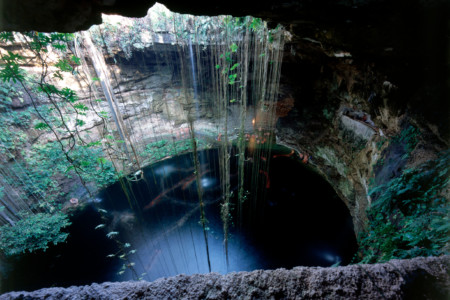 Cenote Ik Kil
All this happens while you enjoy a starry night and relax in the luxurious palapas equipped with air conditioning and jacuzzies.
It is located only 3 kilometers away from the archaeological zone of Chichén Itzá, 35 minutes from the city of Valladolid, and only one and a half hours away from the city of Mérida.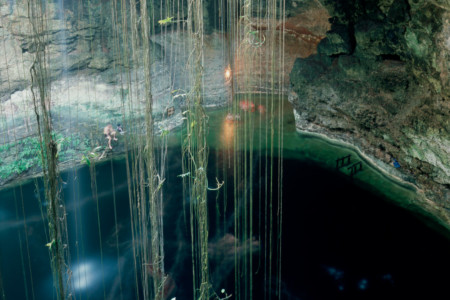 Cenote Ik Kil
The main attraction of Ik Kil is the majestic cenote which surface is covered by a lot of vegetation. While you enter and go down stone stairway, you will find small balconies to admire the beauty surrounding you. Once you get to the platform, you will have access to the crystalline fresh waters. You will be able to see its actual depth as well as many small catfish that live in it.