There are only 12 kilometers between the port of San Felipe and Río Lagartos, where you can take a memorable tour and immerse yourself in the natural environment of the area.
It is recommended to take a tour guided by the specialized agencies in the area, since they know the best schedule for bird watching, including the beautiful pink flamingo. You can take the tour starting in Río Lagartos; it is important to book your tour in advance, though.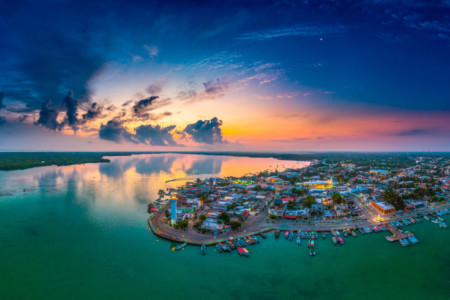 Río Lagartos
There are three municipalities within the estuary of more than 80 kilometers of extension: San Felipe, Río Lagartos, and part of Tizimín. It was declared a Biosphere Reserve in 1979, with the intention of preserving the ecosystem along with more than 250 species that inhabit it.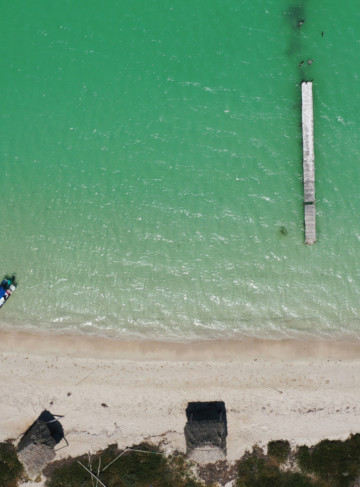 Río Lagartos
The tour lasts about 4 hours, during which you will be amazed by the natural beauty of the coast of Yucatán and its fauna. Undoubtedly, the main attraction of the tour is the pink flamingo that can be observed living in its natural habitat. Furthermore, white herons, cormorants, storks, and some crocodiles are very common to see along the tour.
During the tour, you will have the opportunity to undergo the Mayan Bath. There, you will bathe in waters with a high concentration of salts and sulfurs which makes it a really soothing experience. Once you come out you will be able to "exfoliate" your skin with a kind of clay that covers your whole body, that you should allow to dry before washing it off at the beach, thus restoring the softness and moisture of your skin.
The tour ends when you return to the starting point.
Definitely touring the Río Lagartos Biosphere Reserve will be absolutely unforgettable. It is something you must not miss on your visit to Yucatán.