The Quinta Montes Molina, formerly known as Villa Beatriz, with eclectic architecture with a neoclassical influence, was built during the "Porfiriato" period (1876 - 1911) by Don Aurelio Portuondo y Barceló. Don Aurelio was originally from Havana, Cuba, where he had several thriving businesses. At the end of the 19th century, he went to Mérida for the first time and fell in love both with the city and Doña Josefa Regil Cázares. After the wedding, he decided to move to Mérida.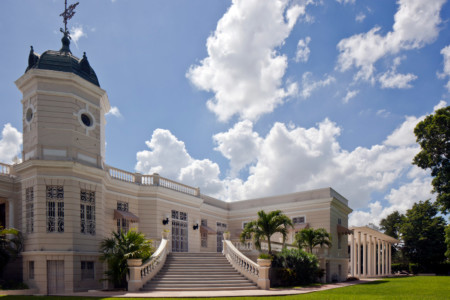 Quinta Montes Molina
Around 1915, because of the economic and political situation of the country, in the middle of the Revolution, Don Aurelio decided to sell his house. Looking for a family that would appreciate all its beauty and recognized its sentimental value, he found the family of Don Avelino Montes Linaje.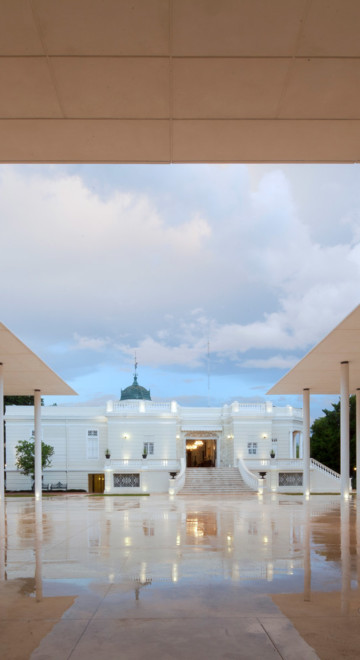 Quinta Montes Molina
Don Avelino, a prominent Spanish businessman and banker, always respected the original construction of the mansion, enriching it with the construction of new terraces and bedrooms. The result of his work can be seen today during the guided tours of the "Casa Museo."
After Don Avelino died, his daughter, Josefina Montes Molina, inherited the residence and in memory and gratitude to her parents, she kept it throughout the years keeping every single detail just as if Don Avelino were about to arrive for lunch.
Today, both the mansion and its antique furniture (lamps, mirrors, paintings, sculptures, carpets, furniture, Limoges dinnerware, Christofle cutlery, Tiffany stained glass windows and many more original objects of the time) are kept in optimal condition.
The descendants of Don Avelino Montes decided to share this valuable legacy with the general public by opening its doors and gardens as a "Casa Museo" and also as a venue for social and business events.
Private events, from exclusive dinners for two, up to an event for 1,000 people can be held in this place. If you want to know more about the Quinta, visit their website by clicking here.