The historic Hotel Mayaland, built in 1923, is located in the very heart of the temples of Chichén Itzá. It is the first hotel in the world built within an archaeological park.
The Mayaland has spacious rooms, suites and bungalows with air conditioning, satellite TV and a bathroom with free toiletries. Some accommodations have views of the Mayan observatory or the temples. It also has a private entrance to the famous temples of Chichén Itzá.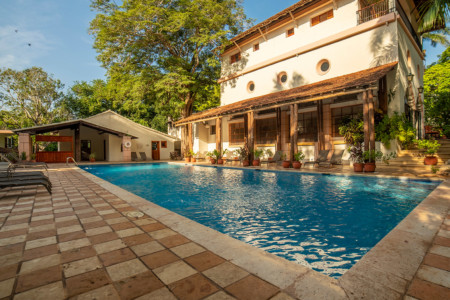 Mayaland
The hotel has been named one of the best hotels in the world by National Geographic and Condé Nast Traveler.
The hotel houses a Mayan planetarium and four restaurants that serve authentic Mayan cuisine and a varied breakfast buffet. The native Mayan staff can help you interpret the archaeological site and local culture. In the vicinity of the Mayaland Hotel & Bungalows you can observe exotic species of fauna and flora.
For more information or reservations, visit their website here.